WonderDesk SQL Help Desk Software Screenshots
Control Panel - Database Editor - Import Export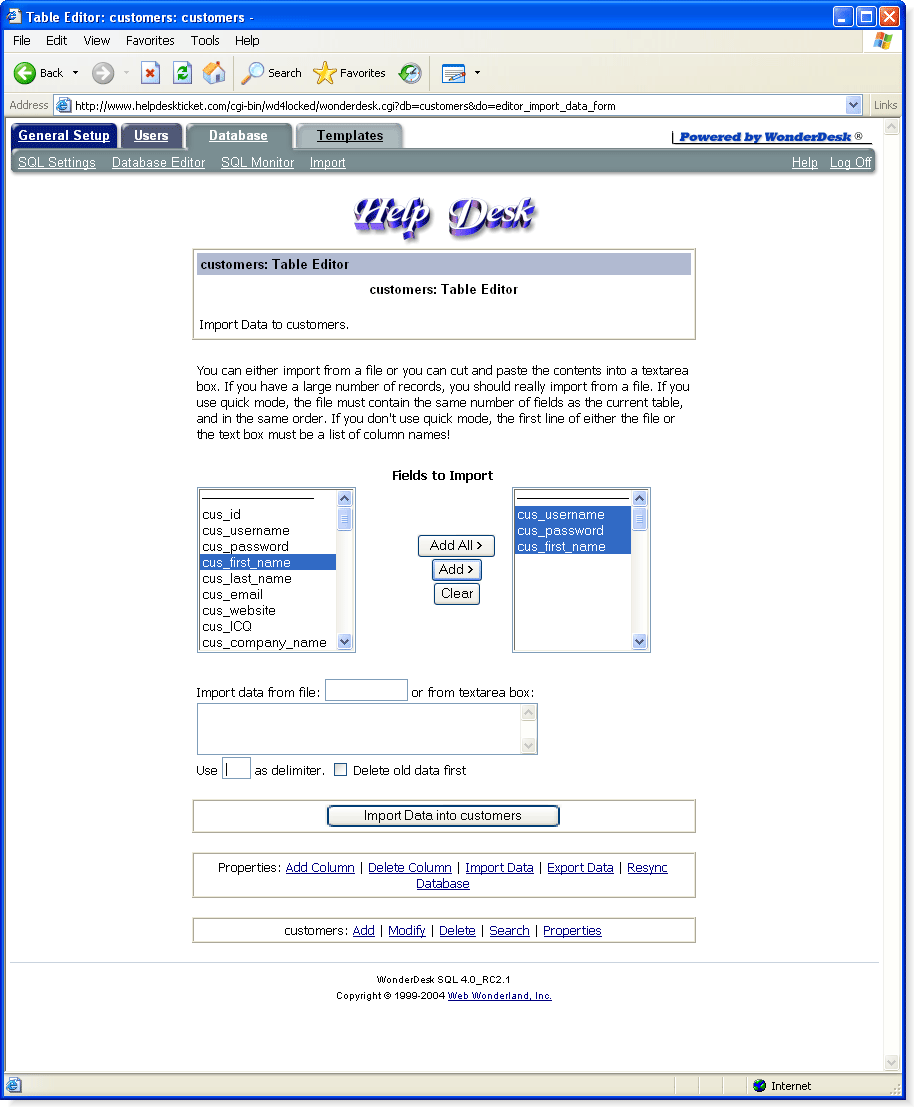 This handy tool lets you import or export custom data in or out of the WonderDesk. For example, if you want to get all of your customer data from Active Directory into the WonderDesk customer database, this feature will let you do that. You can even choose which fields you want to import or export. The content can be shown or pasted via the web browser, or can be done from a file format.