WonderDesk SQL Help Desk Software Screenshots
Add New Call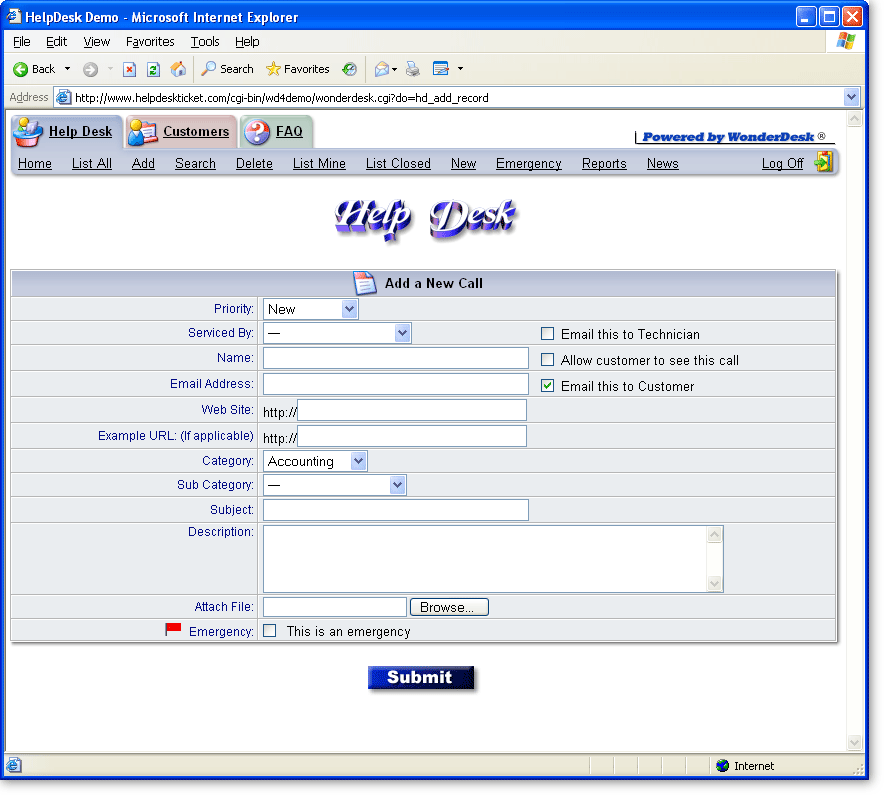 This is the add new call page. This page is seen by the technicians. (The customer sees something very similar but even more simplified.) From this page, a technician can submit a problem for himself or on behalf of a customer, and has many different options available at this time. A technician can choose the priority (default is New), and select which technician is servicing this call and whether or not the selected technician should be notified by email. When a technician fills in the customer's name and email, he/she can checkmark if the customer is allowed to see this call or not. At the same time, the WonderDesk will determine if the customer exists in the customer database. If the customer does not exist, the WonderDesk will create the account for the customer automatically. Additionally, the customer will get a "thank you" email with a unique reference number, and a username and a temporary password as well.
The sub category choices will automatically change based on the category. You can define as many category and subcategories as you would like in the control panel.