WonderDesk SQL Help Desk Software Screenshots
Control Panel - Database Editor - Table Definition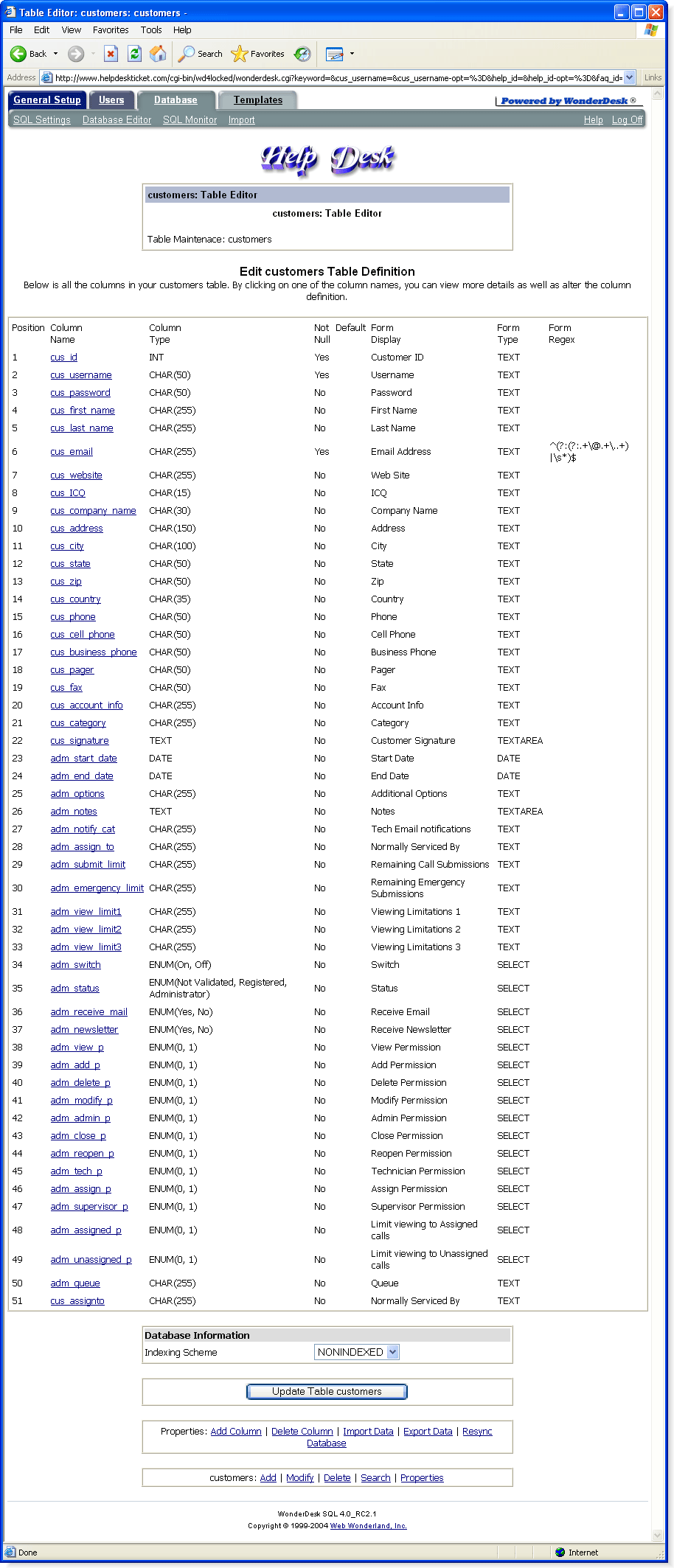 The Database Editor has the ability to view, add, or delete fields from the WonderDesk. This view will give you a glance at all of the current fields in that particular table (in this case, the customer's table). You can also do this for the Help Desk, Correspondence, and FAQ tables. From here, you can also import and export custom data. Anything that you can get in a text file or spreadsheet format can be imported into the WonderDesk.