WonderDesk SQL Help Desk Software Screenshots
Control Panel - Date and Time Options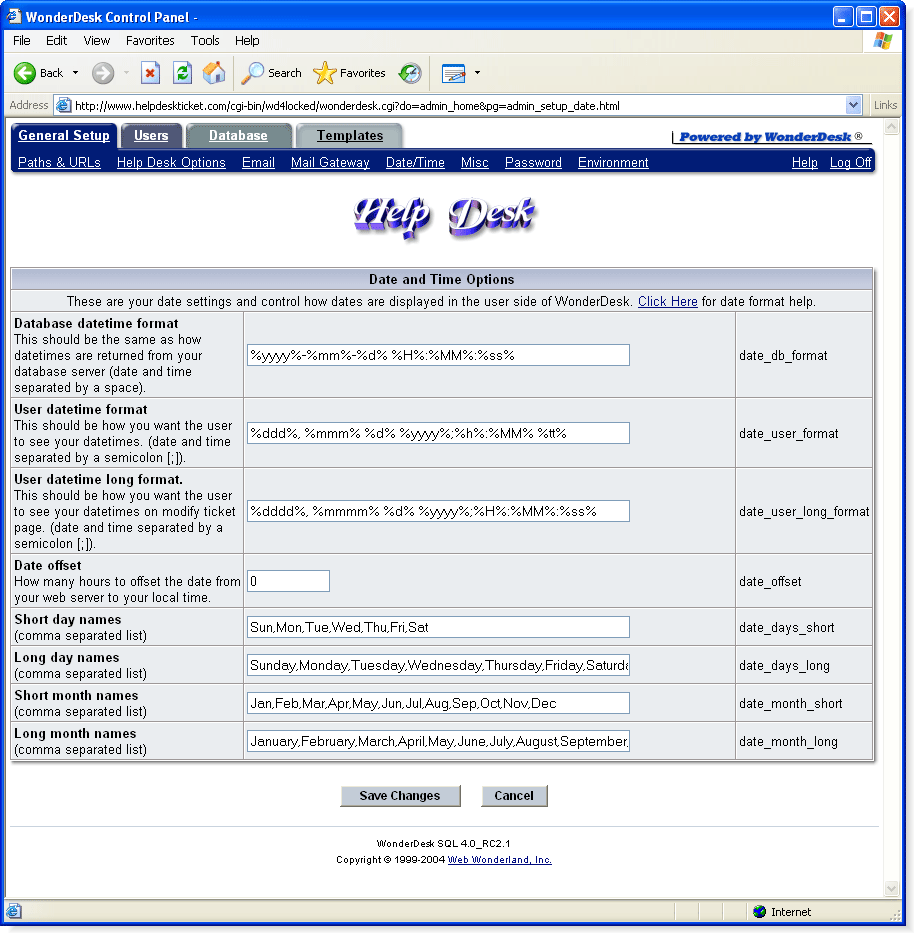 This nice feature allows you to change the appearance of how the date and time will appear inside the WonderDesk. Changing it here will update the formatting inside the help desk and in various locations. The date offset will let you change how many hours difference your web server is from your company's location. For example, if your web server is in California, but your company is in New York, you can put +3 and it will adjust for the time zone difference.