WonderDesk SQL Help Desk Software Screenshots
Control Panel - Paths and URL's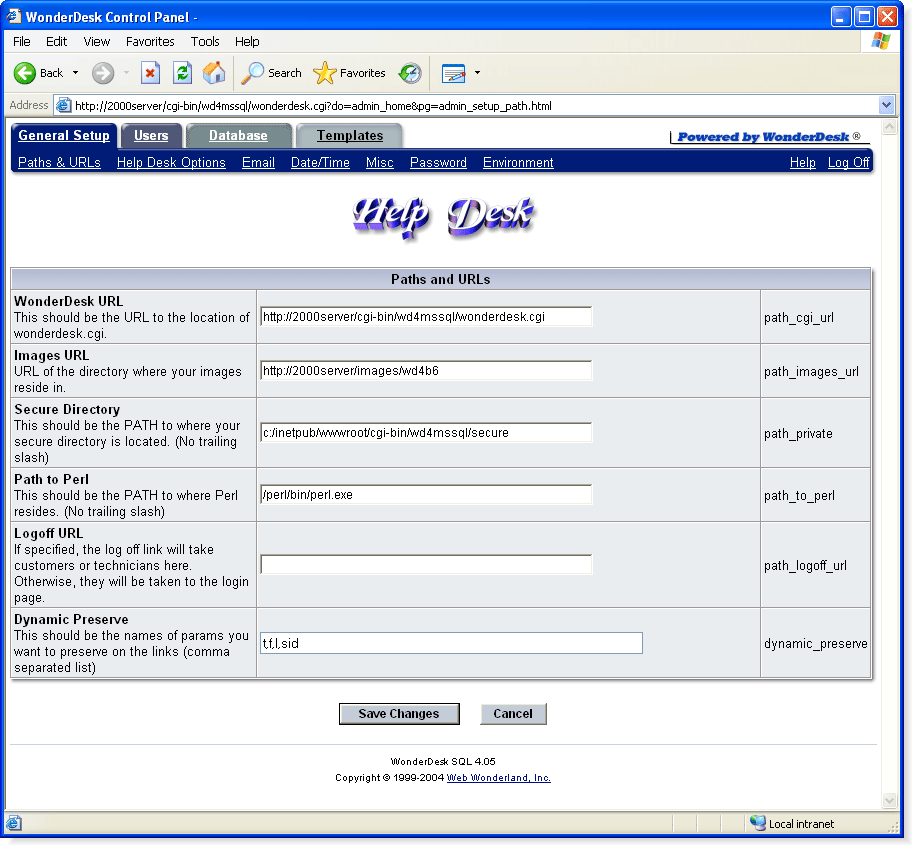 In this control panel page, you can define where things are. Like the URL to your WonderDesk, the images, the secure directory, the Logoff URL, and the Dynamic Preserve. The Dynamic Preserve is an advanced feature to preserve the parameters used in the URL, like /wonderdesk.cgi?from=Califorinia.