WonderDesk SQL Help Desk Software Screenshots
Control Panel - Help Desk Options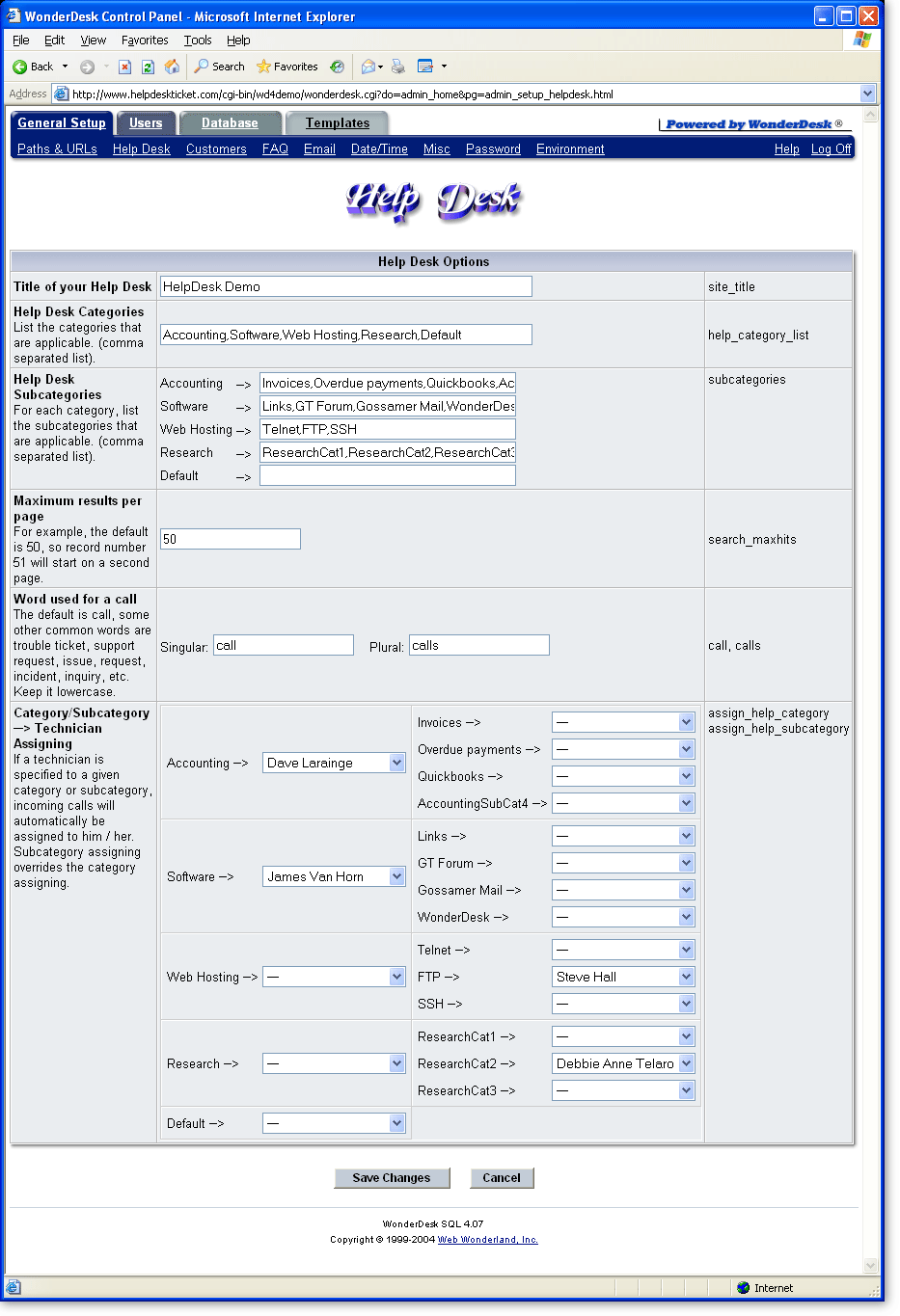 This control panel page allows you to define many help desk options. You can define the title of your help desk, and the WonderDesk will update itself in many different locations automatically. You can also define your help desk categories and for each of the categories, you can define as many subcategories as you would like. You can even define the word you'd like to use for a "call". Common words are trouble ticket, support request, issue, request, incident, inquiry, etc. Likewise, all incidences of this word will be updated everywhere. If desired, you can even have the WonderDesk automatically assign a help desk call to a specific technician based on the specific category or subcategory.