WonderDesk SQL Help Desk Software Screenshots
News Editor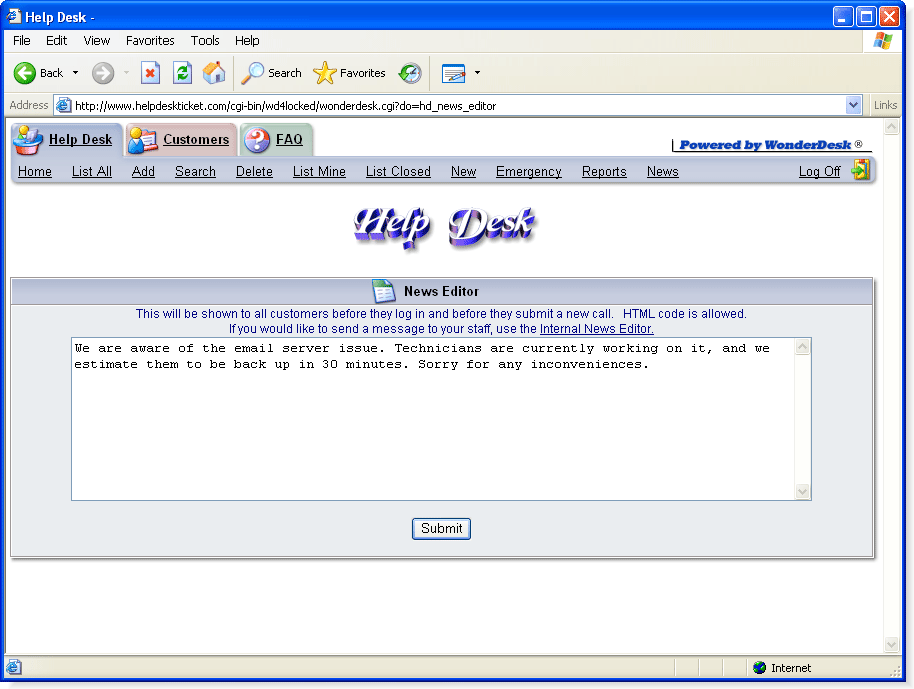 This feature is very helpful when there is a known problem, or an announcement that you would like your customers to know about. For example, "Currently we are having trouble with our email server. We estimate that it will be fixed by 12:00pm". This message will be seen on the log in page and on the "Add new call" page. This will reduce the redundant calls that are coming in for known problems. The news editor allows for HTML code, so if you need to make something formatted, you can! Anything you can do with HTML can be placed in the news announcement.
Likewise, if a supervisor or administrator would like to make a news announcement to the technicians, the Internal News Editor was designed to do just that.